To welcome the new year and celebrate Christmas and the end of the year beautifully with your family, you're planning to buy some new furniture. That's good. You've thought about the basics. New things appeal to the good things in life, including happiness and joy. But since you want to start with furniture, you might as well stay on trend so you can bring in a new vibe and a new look that is more statement-making. If you don't have any inspiration, here are the top 3 living room styles for 2022.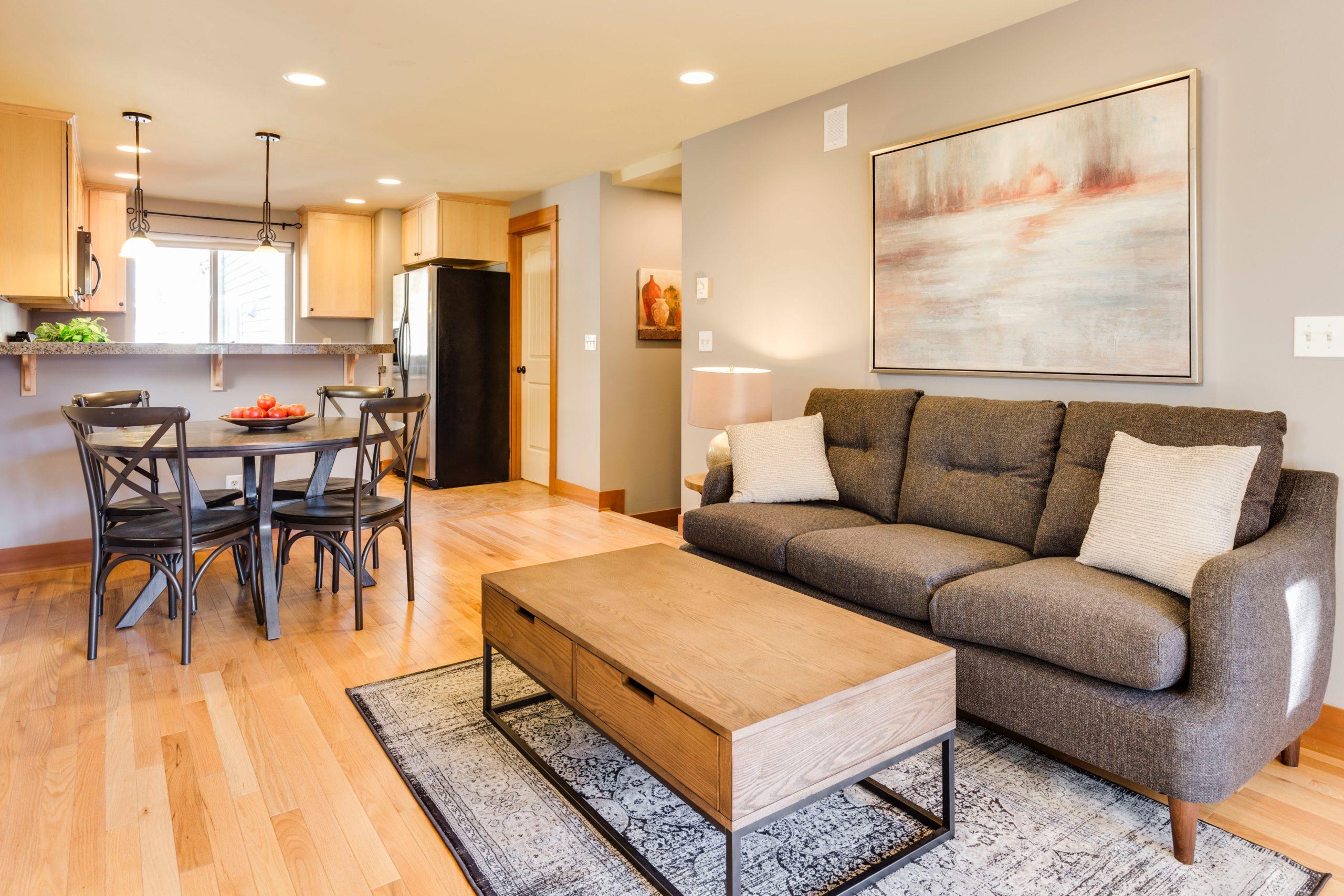 The chic living room
To stay chic even when decorating your living room, it's essential that your furniture exudes comfort and sophistication. Stain the wall white and prefer it almost bare or if you want to bring a touch of originality, simply add a simple picture frame or a small shelf that can highlight the furniture that will compose this room.
Keep your living room furniture if you don't know what to do with it. Just try wrapping them in a nice cover that fits their shape and size to bring out their shine. On that note, choose the color black and white which remain luxury colors par excellence and to bring a side both modern and chic. And add a pretty armchair in a pop color and accompany it with gold-colored decorative objects to give it a classy and elegant look.
Place this chair either in the corner or at the entrance of your living room. Be sure that you will attract much more attention from your guests with the unmatched charm of this designer furniture, contemporary armchair.
The Fancy Living Room
Do you want to go beyond black and white to brighten up your living room? Well, in that case, choose the Fancy style. Here, gray and beige will be the most highlighted. Sure, they are feminine and delicate looking colors, but they are very suitable to provide you with a more soothing and pleasant atmosphere in your living room.
To adopt this style, you will have to focus on wood. For this, install dressers and a waxed wood floor, for example, rosewood or ebony. In this way, you will bring a real touch of distinction and English chic.
But don't forget the sofa, which plays a very important role in the living room. An old style sofa with neutral tones, such as a Victorian style sofa, will do very well. You can accompany it with aged furniture and other decorative objects in the same style like a beautiful rosewood coffee table to perfect the whole.
The DIY living room
Who still doesn't know that DIY objects are always in trend? Why? Simply because they are more original and inspiring. The principle of DIY is: simple, creative, and ecological.
To adopt a DIY style for your living room, choose furniture with trendy decoration. Opt for recyclable or recycled objects made of wood or handmade like a wicker pouffe, for example.
The advantage of the DIY style living room is that it allows you to either buy furniture directly in a store dedicated to furnishings and touch them up as you see fit, or to take your courage in both hands and make the furniture yourself using recycled elements of your choice.
The ideal in this style is to put forward the green color which is the closest to the natural one by arranging, for example, plants in all your living room. You can choose between succulents and climbing plants.